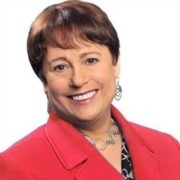 For Kathy Davis helping people move on to the next chapter of their life is what she does best and what she loves most! Over twenty years of marketing, sales, consulting and negotiating experience combined with her ten plus years as a realtor has given Davis what it takes to get the deal done RIGHT! Kathy is tenacious, thorough and will leave no stone unturned when navigating through the sometimes turbulent sticking points of a deal.
She has the unique talent of not only thinking outside the box, she thinks around it as well. This creative way of looking at things has formed many deals out of circumstances others would call impossible. This trait also serves her well in a "sellers market" where there are many competing offers. In fact, she wins homes for her buyers over 90% of the time in "highest & best" situations. "As your listing agent, I will be at your side from listing to closing ensuring that your property sells smoothly. My marketing expertise will draw maximum attention to your home ensuring that you receive the most money possible from the sale in the shortest period of time," Says Davis. She further states. "As your buyers agent I will look far and wide to find you a home you will love. I look beyond the MLS so you can see all the options available and then get the best price and as many extras as possible."
"Thorough," "worked tirelessly," "unbelievable," "perfect place," "showed enormous patience," "always there to help and answer questions," "simply an excellent realtor," "secured me a great price," "closed quickly," "well deserves top recommendation," are some of the words and phrases her clients have used to describe her.
She and her team will be with you throughout the entire process and communicate with you as much or as little and through whatever medium you prefer. Whether you are considering buying, selling or both, Kathy and her team have the latest and greatest state of the art tools that will enable you to stay one step ahead.